What is VoLTE Technology?
A service that enables customers to make phone calls using 4G network.
VoLTE technology is known for its speed in making (internet calls) voice over IP without interruption in the connection, in addition to high-definition calls, and enabling the user to make voice calls while browsing the internet.
What are the benefits of VoLTE for subscribers?
Make high-definition calls with crystal clear voice
Browse the internet during phone calls, as the subscriber stays on 4G network.
Better battery life, as this service saves battery consumption compared to regular voice calls.
Are there any subscription fees for VoLTE service?
In case of making calls on VoLTE service, the customer will be charged the same tariff of making a regular call, as it will be deducted from the minutes bundle, (if any), in case of using from the credit, the same price will be applied as the subscriber's tariff.
What devices support VoLTE technology?
Service is available for the below mentioned devices, new devices to be announced once added.
Huawei Mate 30 Pro
Huawei Mate 20 Pro
Huawei Mate 20
Huawei P40
Huawei P40 Pro
Huawei P30
Huawei P30 Pro
Huawei Nova 3
Huawei Nova 5T
Huawei Nova 7i
Huawei Nova 7
Huawei Nova 8
Huawei Y8p
Huawei Y7p
Huawei Honor V
OPPO A53
OPPO A73
OPPO A77s
OPPO Reno 3
OPPO Reno 4
OPPO Reno 4 Pro
OPPO Reno 5
OPPO Reno 6 Z 5G
OPPO Reno 6 5G
OPPO Reno 7
OPPO Reno 7 5G
OPPO Reno 8
OPPO A95
OPPO A57
OPPO A55
OPPO A16K
OPPO Reno 5F
Realme GT Master
iPhone SE 2022
iPhone 13 Pro Max
iPhone 13 Pro
iPhone 13
iPhone 13 Mini
iPhone 12 Pro Max
iPhone 12 Pro
iPhone 12
iPhone 12 Mini
iPhone SE (2020)
iPhone 11 Pro Max
iPhone 11 Pro
iPhone 11
iPhone XR
iPhone XS Max
iPhone XS
iPhone X
iPhone 8 Plus
iPhone 8
iPhone 7 Plus
iPhone 7
iPhone SE
iPhone 6S Plus
iPhone 6S
iPhone 14
iPhone 14 Pro
iPhone 14 Pro Max
Samsung Galaxy S21
Samsung Galaxy S21 Plus
Samsung Galaxy S21 Ultra
Samsung Galaxy Flip 4
Samsung Galaxy Fold 4
How is the service activated on Apple devices?
Update the device to IOS 15
Add the service via *818#
Activate the service from mobile settings (Press here for more info)
Settings > Cellular > Cellular Data Options > Voice & Data>Select 4G, then enable "VoLTE".
How is the service activated on Android devices?
Add the service via *818#
Settings
Wireless connection and network
Mobile operator
Enable the call on 4G network VoLTE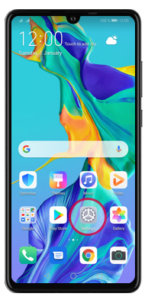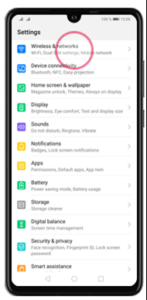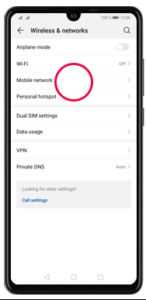 Does the service work during international roaming?
No, currently there aren't any VoLTE roaming agreements with international operaors, the service will be announced as soon as its available.